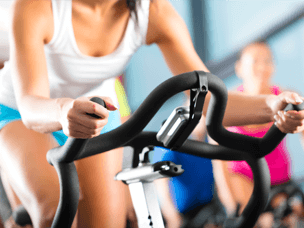 Sports massage near Wimbledon
Wimbledon is a mecca for sports enthusiasts, especially, the tennis players. And, it is quite natural that people would require sports massage over here. Well, we have the perfect massage centre for you, where one can find all the sports massage in Wimbledon, Deep tissue massage in Wimbledon, and Raynor Massage in Wimbledon. At Dave Taylor, we have well-trained and knowledgeable massage therapists, who can give the perfect therapeutic treatment, to your aching body.
Massages in Wimbledon
Playing Tennis in Wimbledon can be quite exhaustive, and can sap out all the energy of the players. They have to keep running, and be forceful, and their bodies need to have the stamina to serve the serves, forehands, volleys and backhands. All these efforts can lay a lot of stress on the joints, muscles and ligaments. At Dave Taylor, we recognize the potential injury areas, which the tennis players face, and provide the necessary massage treatment, so that the players can remain healthy and fit during the matches.
So, what does one get with these special massages, and who should get these therapeutic treatments done?
Sports Massage in Wimbledon
Sports massage is strong and therapeutic. This kind of massage is usually administered before the events, during the events, or after the sports events. It can help in preparing the athletes, so that they perform better, and relax well. And, it can also help in preventing any kind of injuries. The sports therapists are well aware of the physiology and body structure of the athletes, and they know what kind of massage will be effective on them.
Deep Tissue Massage in Wimbledon
Dave Taylor specializes in providing Deep Tissue massage in Wimbledon. This is a powerful treatment, and helps in removing the deep rooted tensions. It can also provide relief during chronic problems, like migraines, back pains, repetitive stress injuries, sciatica pain, arthritis, sore neck, pinched nerves, etc. The therapists do a deep tissue massage, and remove the tightly held blockages. This can leave a person re-energized and relaxed, and can strengthen the weaker areas.
Raynor Massage in Wimbledon
This is a very effective massage for relieving tension. One Raynor massage can be effective for all the endocrine, lymphatic, skeletal, nervous and muscular systems. This massage makes use of techniques from East to west, including Ayurveda, Chinese medicine, Thai, Yoga, Swedish massage, etc. And, this tries to focus and find all the tension in the body, and provides relief. The main aim of this massage is to find all the blockages and residual tension in the body, and to get rid of it. The residual tension is caused due to the emotional stress. It can lead to blockages, which can make the body tight and inflexible. So, this massage effectively focuses on the mind, emotions, body and the spirit. This massage can benefit people in all age groups, and with different fitness levels. And, unlike the sports massage, this massage can be taken by non-sports people, as well, for removing the routine pains and aches.
Based upon the body structure, and tension in the body, the number of massages can vary. Our prices are quite reasonable and affordable. You can check out the testimonials to find out what our satisfied clients have to say about our treatments.
Where are We Located?
We are located in Sutton, Surrey, which is quite close to Wimbledon. You can take a train from West Wimbledon, to reach us. You can get sports massage in Wimbledon, deep tissue massage in Wimbledon, Raynor massage in Wimbledon.